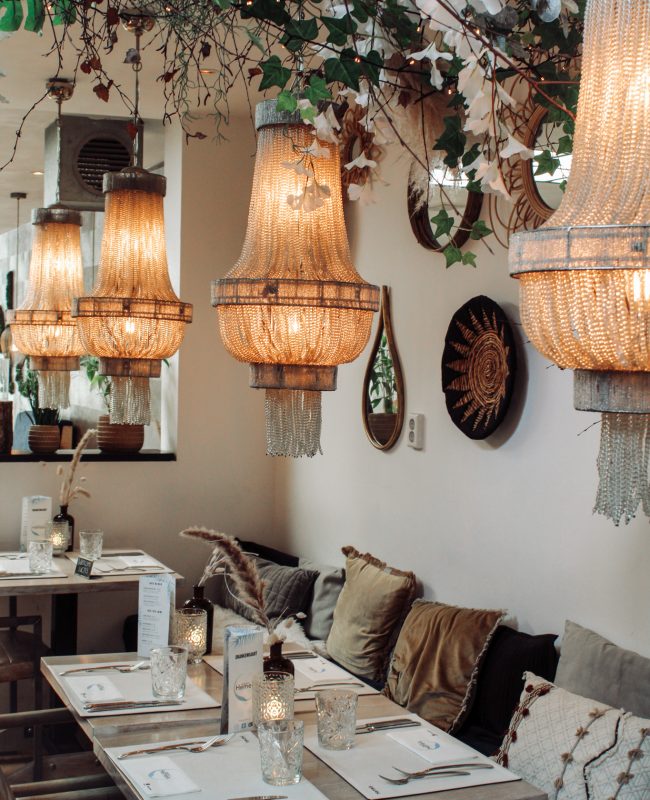 Wil jij een bedrijfsborrel organiseren bij Hemels? Dat kan! 
Vanaf 45 personen is het ook mogelijk om het restaurant privé te huren. Wellicht zitten jullie te denken aan een walking dinner of liever een keuze menu?

Ons keuze menu voor aankomende maanden vind onderaan deze pagina. Deze is voor 3 of 4 gangen. Wens je hier nog een extra gang of kaasplank aan toe te voegen, kan dit voor de meerprijs van € 15,00 per persoon.

Bij binnenkomst schenken we voor € 7,00 per persoon ons huisaperitief, dit is prosecco met limoncello. Maar uiteraard kunnen ook cava, prosecco of champagne schenken! We kunnen de avond zo uitgebreid maken als jullie willen!

Wij kunnen een passende offerte voor jullie samenstellen. Stuur je aanvraag naar michelle@hemelsbreda.nl 

Lunch op locatie organiseren? Kijk ook eens bij https://peach-breda.nl/